Undo Summer Damage with Medical Grade Facials 
During the summer months, our skin is exposed to numerous environmental factors that can have a big impact on skin health and appearance. One of our favorite ways to keep the skin from getting additional damage is regular Medical Grade Facials. 
Cleanse, Exfoliate, Extract, Hydrate, Protect, Repeat…
Summer months require a different skin care routine. Like the seasons, your skin changes. 
One of the primary benefits to Medical Grade Facials such as HydraFacial, Oxygeneo, or the BelaMD is going to be their ability to deeply cleanse the skin. The treatment involves a multi-step process that includes cleansing, exfoliation, extraction, hydration, and then protection. This comprehensive approach ensures that dirt, debris, and excess oil are thoroughly removed from the skin, preventing clogged pores and breakouts, which are common during the summer due to increased sweat and humidity.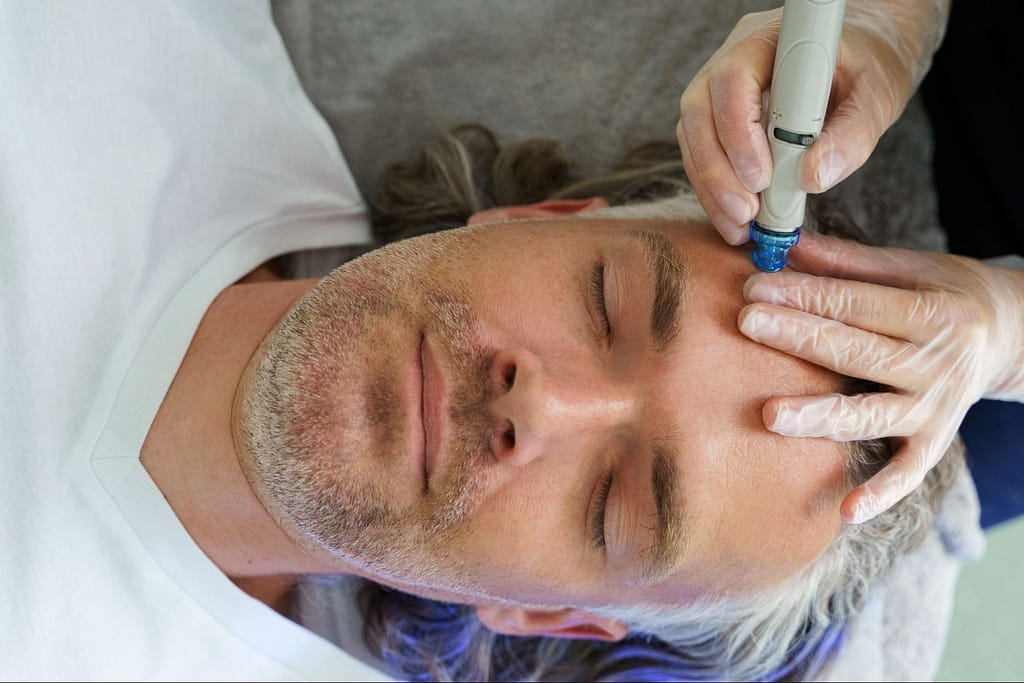 Whether you want to like a glazed donut or to reduce the appearance of fine lines and wrinkles. Our staff is trained to provide the highest quality of facials specifically tailored to your skin's needs. 
HydraFacials, and the all new Super Facial BelaMD will provide intense hydration to the skin. The treatment involves the use of specialized serums, moisturizers and Hydrogen infusion to penetrate the products deep into the skin. This is particularly important during the summer when sun exposure can lead to a dehydrated, dull looking appearance not only on the face but on the neck, décolleté, arms and hands. 
These medical grade facials at Aesthetic Med Studio lead to the renewal and rejuvenation of skin by promoting cellular turnover. This creates a smoother, more even-toned and youthful healthy looking glow to your face and body. 
Let Us help you achieve your #skingoals with one of our Medical Grade Facials. 
Skin is not one size fits all. That is why we like to tailor individual treatments, for an individual's results. . Schedule a free consultation with our team to learn more about your skin's needs. For additional questions, Contact Us, or If you're wanting to book soon – please call T: 417-889-5274.