When we talk about weight loss, we often imagine strenuous workout sessions, strict diet plans, and massive lifestyle changes. However, medical science has evolved, providing effective solutions like weight loss pills, which offer a less strenuous yet equally potent alternative for weight management. Promising solutions in the realm of obesity treatment are medical weight loss drugs like Ozempic, Wegovy, Rybelsus, and Monjauro, including a star player, Semaglutide.
What exactly is Ozempic or Semaglutide?
The journey of these drugs began when Ozempic was approved by the FDA in 2017. Ozempic, a product of the Semaglutide class of drugs, made its mark in the field of weight loss pills. It provided hope to many individuals struggling with obesity, high BMI, and other weight-related problems. Including self-induced or medically correlated issues with weight gain and retention.
What class of drug is Ozempic? And how does it help in weight loss?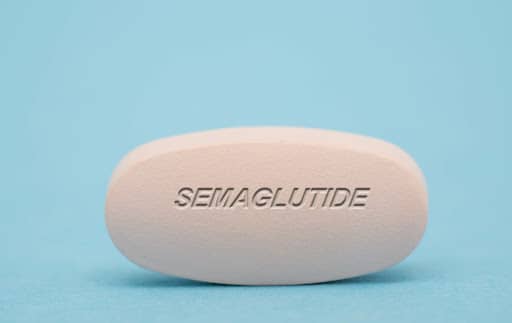 Semaglutide belongs to the class of drugs known as GLP-1 agonists. These imitate the actions of the naturally occurring hormone GLP-1 (glucagon-like peptide-1), which performs two crucial functions. First, it slows down the digestion process, which enhances the feeling of fullness, leading to reduced food intake. Second, it helps the pancreas produce more insulin, regulating blood sugar levels.
This duality of Ozempic's (Semaglutide) functionality makes it an excellent choice for people with obesity and type 2 diabetes. The Ozempic (Semaglutide) dosing is typically once a week, making it a convenient option for weight management. But how does the Ozempic cost stand in comparison to its benefits?


What does Ozempic (Semaglutide) Cost?
Contrary to what you might think, the cost of Ozempic and similar drugs is quite favorable. "Expensive" is such a subjective term. For some the initial Ozempic cost might seem high, but when evaluated against the backdrop of its long-term health benefits and the cost of chronic illness management, it proves to be a worthwhile investment. For most individuals the cost can be as low $60 – $75 per week depending on which brand of product you choose and the necessary dosage for your desired results. Comparatively, more invasive medical procedures for weight loss can cost anywhere from $9,000 – $18,000.

To get your detailed pricing and a detailed dosage schedule , visit us in person. Our professionally trained staff will provide a free consultation and will help you plan your weight loss journey.
Are there other options to Semaglutide?
Ozempic is not alone in this journey of weight management. Other weight loss options like Wegovy, Rybelsus, and Monjauro are also making strides. Wegovy, for example, approved in 2021, works similarly to Ozempic by replicating the function of GLP-1 and has shown substantial results in clinical trials. Many individuals lost over 30% of their total body fat from taking similar medications such as these. ***Options that are often used at Medical Spas are generic compound forms of these name brand drugs. The generic versions' names are Semaglutide and Tirzepatide. At Aesthetic Med Studio we utilize these compounded generic forms to keep costs lower for the patient.***
While leading a healthier lifestyle is always encouraged, changing your current diet and exercise routines are not a requirement for the success of these medications. During your free consultation with our staff, these factors will be addressed and your weightloss plan will be tailored to fit your specific needs. Realistically.
Why Aesthetic Med Studio?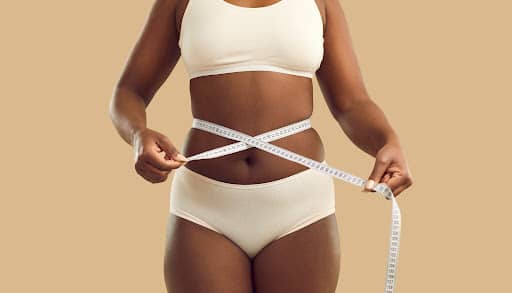 We realize that there are several options for prescription weight loss clinics near you. At Aesthetic Med Studio, ***we require a consultation at our physical location in order to look into the multiple solutions available for an individual's weight loss and management journey that may include compounded solutions such as Semaglutide and Tirzepatide***. We believe in creating an integrated approach to your weight management. It's not about giving our patients a weight loss pill and hoping for the best. Each patient is assessed individually, and all factors are considered including their BMI, medical history, and personal goals. Our team is committed to understanding your needs and designing a weight management plan just for you. Additionally, we provide numerous fat loss treatments at Aesthetic Med Studio including CoolSculpting, LIPOcel, and Kybella for double chin removal.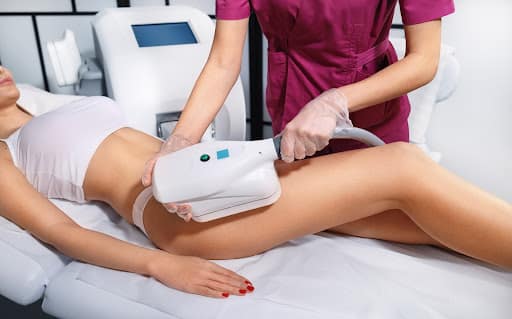 We will monitor your progress, adjust dosages, and will provide the necessary support and advice in regards to diet and exercise as needed. Ensuring that the journey to your ideal weight is as smooth as possible. Our staff adheres to the highest standards of safety and efficacy. The team ensures that the weight loss drugs are safe and suitable for each patient, minimizing potential side effects and maximizing results.

Our goal is to help keep Springfield, Missouri and the surrounding areas healthy, and looking their best.