Laser hair removal At Aesthetic Med Studio
Laser hair removal is an excellent way to achieve smooth, hairless skin without the hassle of daily shaving or the pain of waxing. At Aesthetic Med Studio (AMS), laser hair removal is taken to the next level, providing a truly amazing experience for clients.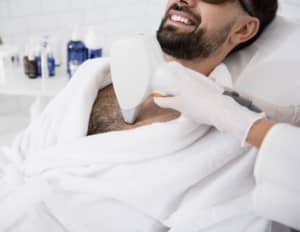 Laser Hair Removal Technology
When considering getting your hair removed, you should look for a place with the best device.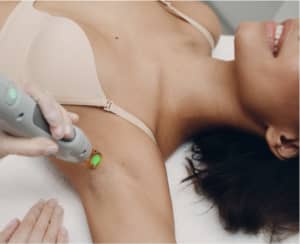 Aesthetic Med Studio offers the latest laser technology for hair removal. The equipment used is state-of-the-art, and the team of professionals is highly trained in its use. This ensures that the treatment is as effective and comfortable as possible. One of our favorite things is that this laser is adjustable, meaning that it can be tailored to suit each client's individual skin type and hair color, ensuring that everyone can benefit from the treatment.
Pricing
We customize packages in order to offer a range of laser hair removal packages to suit everyone's needs. Whether you're looking to remove hair from your face, legs, bikini area, or any other part of your body, we have a package that will fit you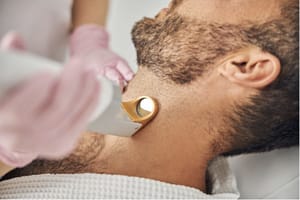 perfectly. In combination, we also have many amazing payment options. You can learn more about them by clicking here.
Our Expert Technicians
An aspect of Hair Removal that many people should consider is the technician that is performing the treatment. Are they truly highly skilled and experienced? The professionals should have numerous certificates and extended training. Most Esthetician Schools in Springfield do not teach about laser hair removal at all. AMS Aestheticians are trained from world-class laser trainers flown in from around the United States. This makes them extremely knowledgeable about the latest device settings, trends and technologies in the beauty industry, ensuring that clients receive the best possible treatment. They take the time to listen to their client's needs and concerns, making sure that they understand what each person is looking for and providing personalized treatment plans.
Comfort, Saftey, & Results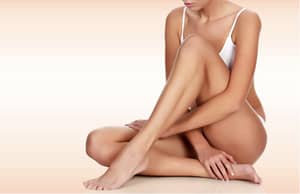 Aesthetic Med Studio is designed with the client's comfort in mind, and the staff is friendly and professional. The clinic is clean and hygienic, ensuring that clients feel safe and comfortable during their treatment. The results of laser hair removal at Aesthetic Med Studio are truly amazing. Clients can expect to see a significant reduction in hair growth after just a couple of treatments, and the results are long-lasting. The treatment is gentle enough that clients can resume their normal activities immediately after, and there is no downtime required.